Enterprise-Grade Platform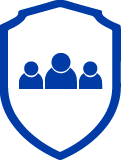 Security & Compliance
ClearSlide's security process and controls are verified annually against certifying frameworks. Security and confidentially controls are certified and audited to be SOC 2 compliant. Privacy standards and practices are certified by TRUSTe. And ClearSlide is certified for EU-U.S. Privacy Shield and Swiss-US Privacy Shield.
Data & Infrastructure Security
ClearSlide ensures the confidentiality of customer content in transit and at rest with TLS and AES 256 encryption. ClearSlide only uses data centers which are also SOC2 compliant, assuring customer content and information is secure and accessible.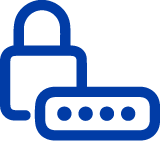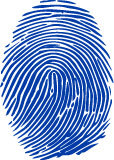 Centralized Control Over Information
Customer administrators can manage access and control of the ClearSlide platform, select features, and the organization's content at either the organization, group, or user level. Admins can determine feature permissions and content access through robust Group Based Permissions. Admins have flexibility to define groups based on their specific requirements and set appropriate content and feature access to meet regulatory and compliance needs.
Operational & Procedural Safeguards
ClearSlide has made investments in tools, processes and infrastructure to keep customer data confidential and secure. ClearSlide regularly reviews and tests its Disaster Recovery Plan to ensure it adheres to the latest industry standards and best practices.